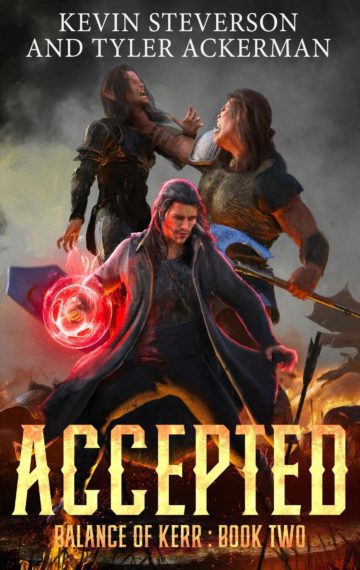 $4.99
Buy Now
Read A Sample
See The Reviews
See The Full Series
Available in:

Kindle, Kindle Unlimited, Print

Pages:

334

Published:

April 9, 2021
The balance shifts. But in what direction…
Kryder and Tog make their way north to warn of the impending invasion by the King of Gar-Noth and his growing forces. One step ahead of those who would make them pay for their attack on the Halls Of Magic, the Human shaman and his Half-Orc cousin carry with them dangerous information. Worse, should they actually make it to Minth, the second leg of their journey is even more perilous—a trip into the Great Northern Desert to look for the lost Mage's Library.
On the other side of Kerr, Lucas and Johan make their way north on their journey to warn the Lead Hunter of Tarlok and Baron Arnwald of the Baronies West. Like the cousins' journey, it is a trip fraught with danger, especially since Lucas has decided to take the message to the Orc lands as well.
These people—and many more—are actively making decisions which will either right the Creator's balance…or upset it even further. Will Kryder and Tog be able to spread the word and make a difference? Will their friends on the other side of Kerr convince those who need convincing?
Will any of them ever be Accepted?