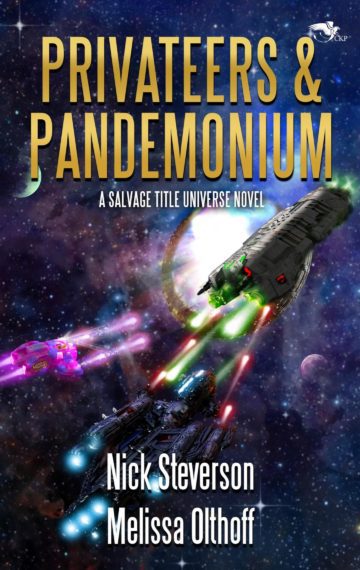 $5.99
Buy Now
Read A Sample
See The Reviews
See The Full Series
Available in:

Kindle, Kindle Unlimited, Print

Pages:

500

Published:

July 18, 2023
Have you ever wanted to hunt down the galaxy's worst pirates? To stand up for what's right and honorable?
Reggie and his small clan didn't set out to be privateers. They set out to find the lost pirate ship of Captain Pordobel. When they hit a dead-end in their hunt, though, they contacted their old pirate buddies for help. After all, Pordobel was not only the galaxy's most fearsome pirate, he was also the galaxy's richest pirate. If the group can find his lost flagship, there will be more than enough treasure to go around.
But not everything goes according to plan.
If any pirate ever matched Pordobel's bloodthirsty atrocities, it would be Captain Parson and his Predators. And they're expanding their reach.
Armed with a writ from Emperor Dahkal, the clan sets out to put a stop Parson once and for all. But Parson is no ordinary pirate. He's the head of the pirate council and commands an entire armada.
Will they stop Parson and end his rampage? Will they ever find the lost pirate ship of Captain Pordobel? Will Maddy ever get her umbrellas?
One thing is certain—there will be pandemonium.