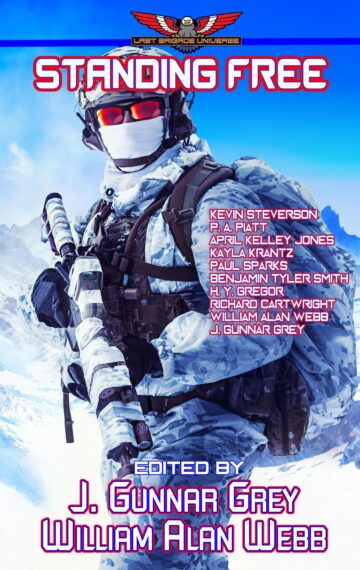 $5.99
Buy Now
Read A Sample
See The Reviews
See The Full Series
Publisher:

Dingbat Publishing

Available in:

Kindle, Kindle Unlimited, Print

Pages:

320

Published:

June 16, 2023
When society collapses, dying is easy; it's surviving that's hard.
Set in the shattered remains of civilization as part of William Alan Webb's epic Last Brigade Universe, Standing Free explores human resilience amidst chaos. Each tale is a raw testament to survival, echoing with the struggles of everyday heroes. These are the men, women, and children caught in the crosshairs of despair, yet still fueled by a primal instinct to endure.
Standing Free is more than a collection of post-apocalyptic tales; it's a searing exploration of the human spirit's undying tenacity. Prepare for a relentless roller-coaster of emotions, thrills, and cold, hard truths about the human capacity to survive when everything else has perished.
Fans of The Black Autumn and The Lost Light series should enjoy these haunting stories.