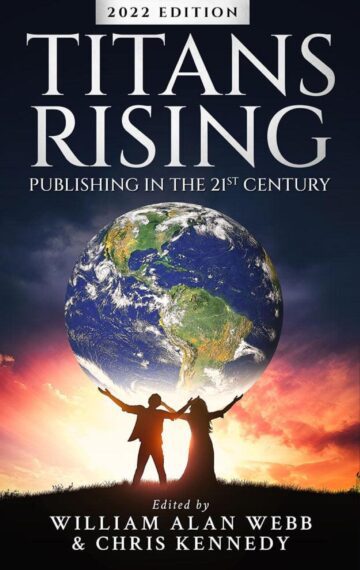 $6.99
Buy Now
Read A Sample
See The Reviews
Publisher:

Quillcraft Press

Pages:

323

Published:

March 22, 2022
If today's most successful publishers, editors, and writers wanted to share the lessons they've learned, would you listen?
If they wanted to write down those lessons so you wouldn't miss anything, would you read them?
If they also turned those lessons into actionable steps, would you follow their principles for success?
Just as Napoleon Hill gathered the wisdom of the business world in Think and Grow Rich, Titans Rising seeksto gather the wisdom of today's greatest Indie and Small Press authors and publishers to determine the underlying commonalities, which can reveal the unseen truths of the state of publishing today. Titans Rising brings all of that and more to those who want to better understand the rapidly changing world of 21st century publishing, where it is now, how it got there, and where it is going.
For the writer and publishing industry professional, Titans Rising will be the most important book you read all year.
With input from:
Joe Solari
Kevin J. Anderson
Craig Martelle
Dakota Krout
R. J. Blain
Toni Weisskopf
Rick Partlow
Tim C. Taylor
Lydia Sherrer
Kevin Steverson
JN Chaney
Martha Carr
Mel Todd
Colonel Jonathan Brazee, USMC (Ret.)
Nick Thacker
James Rosone
James Hunter and Jeanette Strode
Rhett C. Bruno
Kevin McLaughlin
Nora Phoenix